---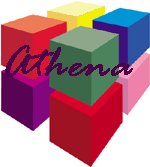 "Athena"
---
Athena - "Goddess of wisdom and learning, meditation, inventiveness, accomplishments and commerce"
---
"A healthcare IT & Administrative service provider focused on value-added enhancements to Enterprise Information Systems"
Dimensions Analysis provides a single source, web-based knowledge solution for all your healthcare reporting!!
---
Athena is a non NPR reporting solution for the MEDITECH environment who want to take advantage of the data that has been building in their systems since the initial implementation of MEDITECH. Unleashing this data and developing valuable information is the cornerstone of Athena. Presenting and manipulating this information using common, industry-standard tools, complete the design scope. Athena is based upon administrative and patient-centric information models utilizing the Microsoft Business Intelligence Platform. This platform includes:

| | |
| --- | --- |
| SQL Server | for database storage |
| Analysis Services | for multi-dimensional analysis |
| Reporting Services | for web-based enterprise reporting |
| Microsoft Office | for integration with desktop applications |

The primary power of Athena is in its data infrastructure. Athena provides data sets for enhanced reporting and analysis to satisfy your environment. Athena's standard solution provides reporting and analysis utilizing Microsoft Reporting Services and Analysis.

Reports can be either "Pushed" or "Pulled" by the information consumer depending on the user or facility requirements. You also have the ability to schedule reports and have them e-mailed to end-user accounts and PDA's.

We've selected Microsoft Reporting and Analysis Services tools for these reasons:

Has become the industry standard for Business Intelligence development.

If you already have a Data Repository, you already have this software on-site.

Microsoft Skill sets (SQL Server, Office, Internet Explorer, etc.) are either already in your environment eliminating much of the need for administrative or operational training.

Easily maintained by in-house personnel.

Athena is designed to be scaleable to meet almost any facility or corporation design. This design flexibility allows for a single department only installation all the way to an entire multi-facility corporation or Health Information Network. With this design, it provides a 'Single Look and Feel' for multiple facility or regional integration of information.

In the MEDITECH environment, the information is extracted from existing Data Repository applications or from existing ODBC and .NET utilities. For sites without either of these currently operational, Dimensions Analysis can help you to select a cost-effective link to your MEDITECH data with the use of a .NET or ODBC framework tool.

Data is accessed or imported into the Athena database model for facility, departmental or patient-centric information. This information is either 'Real-Time', 'Near Real-Time' or batch updated nightly depending on the report or application. This forms the dataset for standard and multi-dimensional reporting needs in Athena.
Athena provides individual solutions and comes in three standard offerings:

| | |
| --- | --- |
| Enterprise Financials | General Ledger, Materials Management (including Accounts Payable), Payroll |
| Patient Administration | Admissions, Abstracting, Patient Billing / Accounts Receivable, Medical Records / Demo Recall |
| Clinical Administration | Laboratory, Nursing/Clinical Documentation, Pharmacy, Diagnostic Imaging |
| (additional department solutions) | Emergency Room Management, Order Entry, Operating Room Management |

Because many facilities have varying information requirements, Athena also provides the flexibility to design your own a la carte dataset based upon your personal needs. You can select your own application set based upon applications from any or all of the above solutions. Non-standard applications are also available to be integrated into your solution.

Provides an "out of the box" solution for patient and departmental information reporting.

Flexible based upon the organizational requirements.

Scaleable from a 25-bed hospital to a health information region.

Multiple implementation options allowing for flexible deployment.

Utilizes Industry Standard hardware and software.

Web-based presentation layer eliminating additional client software.

Simple and intuitive migrating and execution of end user reporting.

Enterprise level or departmental reporting capabilities without any additional software costs.

Utilizes applications already deployed in most facilities (Microsoft Office, SQL Server).

Integrates with other applications including Portals.

Allows for uploading of document files (including Word, Excel, PDF, etc.)

Existing internal I.T. skill sets can be utilized for maintenance and custom report development.

Integrates information across departments allowing for patient-based or department-based reporting and analysis.

Integrated security at network user and application report level.

Ad-hoc reporting capabilities for end users.

Reporting exportable to other environments (Excel, PDF, HTML, etc.)

Graphical capabilities with standard tools.

Data set access and design is "Vendor-Neutral" to other reporting or analysis applications.

Formalized Dataset extracted from MEDITECH providing easy report development

Because Athena's data models are built on industry standard architectures, this allows you to also augment the

Athena

information with site-specific foreign data (from other hospital systems) and end-user tools if you wish. Additional systems (GE. Picis, Array, etc) that has industry-standard integration ability can also be linked with Athena data.

Any 'off the shelf' reporting or analysis tool can also access and utilize this information with little setup and configuration. These tools include Crystal Reports, ProClarity, Business Objects and Cognos to name a few.

.

Athena Components
Each Athena solution comes with the following:
Athena development is constantly looking for ways to present data in the most efficient ways. We are always looking for new and innovative solutions to include in our solutions. Our latest enhancement includes Geospatial graphing of results. This technology allows for a more visual analysis of numerical data and results from a geographic perspective. Fixed or interactive data can be presented within the reports from a whole host of sources. Some include: Cancer rates, Influenza cases, In and Outpatient registration summaries, Billing balances, facility costs, to name only a few !!
This component is now included as part of the Athena offering !!
MEDITECH SQL Server Reporting Services Analysis Services Digital Dashboard Data Repository MEDITECH Data Repository MEDITECH Reporting Picis Data Repository MSM Data Repository iDirect Interfaces Interface People Business Intelligence OLAP Healthcare Healthcare Reporting Multi-dimensional Reporting Balanced Scorecard Financial Reporting Decision Support Hospital Reporting Hospital Decision Support Enterprise Information System Hospital Information System Information Management Healthcare information consulting Hospital Digital Dashboard Healthcare Surveillance healthcare indicators health indicators dashboards excel
"MEDITECH" "SQL Server" "Reporting Services" "Analysis Services" "Digital Dashboard" "MEDITECH Data Repository" "MEDITECH Reporting" "Picis Data Repository" "MSM Data Repository" "iDirect" "Interface People iDirect" "ODBC Interface" ".NET" "Interface" Business Intelligence" "OLAP" "Balanced Scorecard" "MEDITECH Financial Reporting" "Decision Support" "Hospital Reporting" "Hospital Decision Support" "Enterprise Information System" "Hospital Information System" "Information Management" "MEDITECH's Data Repository" "Hospital Information Integration" "Microsoft Reporting Services" Healthcare "Healthcare Information System" "Healthcare Information Consulting" "healthcare information" "Hospital Digital Dashboard" "Healthcare Surveillance" "healthcare indicators" "Health Indicators" "dashboard in excel" "MEDITECH NPR Report Writing" "NPR Report Writing"